OFFLEASEONLY FREQUENTLY ASKED QUESTIONS
We have compiled a list of OffLeaseOnly frequently asked questions to help our loyal customers get answers quick and easy.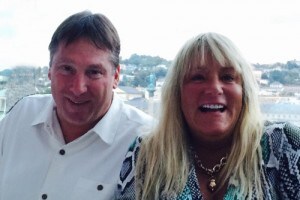 Owners Mark & Eileen Fischer are 100% dedicated to their customers satisfaction and it shows recently being named DealerRater's Used Car Dealer of The Year for the entire United States & Edmunds Five Star Dealer for the third consecutive year! Off Lease Only is also proudly A+ Rated on the Better Business Bureau.
"All I care about is my customers happiness," said Mark Fischer. "We have tremendous power due to our volume and we utilize that to help our customers in any way that we can."
When purchasing a used car, OffLeaseOnly definitely can help provide peace of mind. Cars are sold as-is, however, it's never too late to purchase an extended service agreement. Many customers don't realize a small investment could save big headaches down the road.
"We will always help a customer that has purchased an extended service agreement. The companies we work with fight hard to earn our volume of business, so we are able to fight hard to help our customers when a potential repair is needed," said Fischer.
OffLeaseOnly frequently asked questions – #1:
Q:) Can I still get an extended warranty even though I already purchased my car?
A:) We can absolutely help you with purchasing an extended service agreement after the sale. You can even finance your extended service agreement on many cars for as little as $20/month making peace of mind extremely affordable.
Extended service agreements are available for up to 10 years and unlimited miles of coverage from your date of purchase on most vehicles. Choose the right plan for you with deductibles ranging between $50-$200. You can also transfer or get a refund on the unused portion when it comes time to sell your car.
Interested? Simply give us a call to get a free, no pressure, no obligation quote: (877) 953-8799.
OffLeaseOnly frequently asked questions – #2:
Q:) Where do I take my vehicle for warranty related repairs?
A:) It depends on whether you are using the remainder of the vehicles factory warranty or looking to utilize the extended service agreement you purchased. For anything having to do with the original manufacturers warranty, please take your car directly to the franchise dealer nearest you. Our extended service agreements allow work to be completed by any ASE certified repair shop or the dealer nearest you.
Out of State and need some help following up on your tag or title? Utilize our Customer Service Dept!
OffLeaseOnly frequently asked questions – #3:
Q:) I am an out of State customer and would like to know when I can expect to receive my tag?
A:) We would be happy to provide you with an update on your tag or title. Please email CustomerService@OffleaseOnly.com with your full name and last 6 numbers of your Vin and someone will contact you right away.
OffLeaseOnly frequently asked questions – #4:
Q:) I only had one key when I purchased my car. Can you help me get another key?
A:) If you need an additional key we are happy to refer you to a company that will help you purchase keys at a discounted rate. Please call or email our customer service department for help at (866) 537-2479 or email CustomerService@OffleaseOnly.com.
OffLeaseOnly frequently asked questions – #5:
Please email CustomerService@OffleaseOnly.com or call (866) 537-2479.
Q:) How do I get an extra copy of my paperwork or a copy of my warranty?
A:) Please email your request to CustomerService@OffleaseOnly.com. Please include the full name the car was purchased under along with the last 6 VIN #'s and the easiest way to reach you so we can help assist.
OffLeaseOnly frequently asked questions – #6:
Q:) Who do I make my payment to?
A:) Payments should be made directly to the finance company that funded your loan. The finance company is indicated on your original paperwork documents. If you need help please email or call customer service at (866) 537-2479.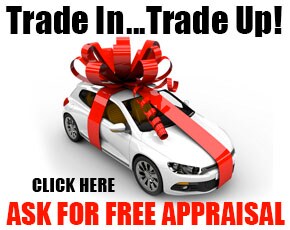 Trade-in your used car at OffLeaseOnly. Trade-up into your Dream car!
Q:) What happens when I am ready to sell my car?
A:) OffLeaseOnly will always purchase your old car at fair market value whether you buy a car from us or not. We are always looking to replenish our inventory with clean trade-in's. Any vehicle deemed nice enough for our customers stays at our Value Lot locations. The other ones we wholesale out to other dealers.
Want to get your Free Trade-in Appraisal? Simply CLICK HERE!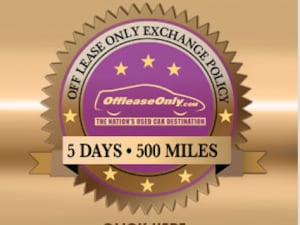 OffLeaseOnly frequently asked questions – #8:
Q:) I am not 100% happy with the car I purchased. Is there anything I can do to trade out of it?
A:) Definitely. Off Lease Only, Inc. proudly stands behind every vehicle that we sell. Your satisfaction is so important to us that we offer a 5-day exchange policy. If you choose to exchange your vehicle, Off Lease Only, Inc. will not ask questions, and no reason is required for the exchange.
Thank you again for your business and for being a loyal OffLeaseOnly customer!
For the location nearest you simply click the banner below to get quick and easy directions.