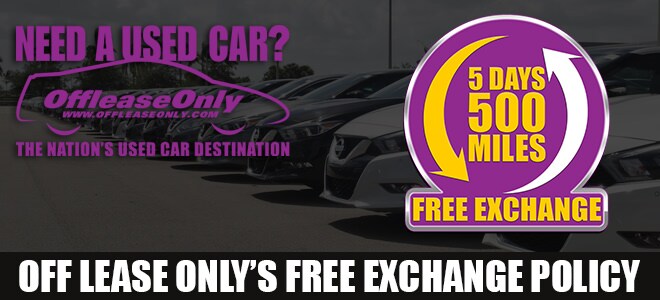 OFFLEASEONLY'S FREE EXCHANGE POLICY FOR ADDED PEACE OF MIND
OffLeaseOnly's Free Exchange Policy was created for customers to feel good about their purchase before, during and after the sale.
OffLeaseOnly's only concern is customer satisfaction, which is why the company has grown into the largest volume used car dealer in Florida.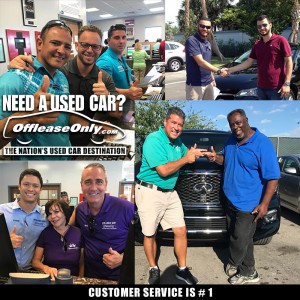 Customer Service is Off Lease Only's TOP priority which is why we offer a 5 day/500 mile free exchange policy!
"Sometimes used car shoppers think that they know what kind of car they want… until they drive it around for a few days and realize maybe they could have made a better decision," said CEO and Founder Mark Fischer.
Not to fret with OffLeaseOnly's Free Exchange Policy!
"Purchasing a car is one of the largest investments people make, we want every customer to be completely happy," stated Fischer.
Maybe a cute little convertible caught your eye, until you went grocery shopping for the entire family in it, and realized you needed more space.
Or maybe you just found out that your family is having an addition, and a minivan or SUV would make more sense.
Whatever the scenario, the team at OffLeaseOnly understands.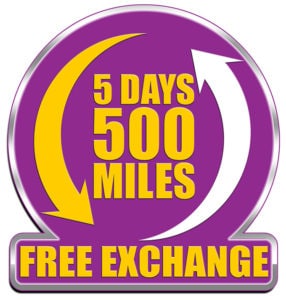 Off Lease Only is committed to our customers satisfaction which is why we offer a 5 day/500 mile free exchange policy!
Simply bring your vehicle back to take advantage of OffLeaseOnly's Free Exchange Policy.
Make sure to contact your customer service representative as soon as possible- you have 5 days or 500 miles to bring the vehicle back and find another vehicle in OffLeaseOnly's massive used car inventory that suits your needs better.
"A vehicle purchase is a huge commitment, and I feel my customers deserve to be completely happy," said Fischer .
OffLeaseOnly's growth is based upon several core reasons including selling cars thousands below retail with no hidden fees and no stress of negotiating price, and genuinely caring about every customers satisfaction whether they purchase a vehicle or not.
With hundreds of thousands of happy customers, OffLeaseOnly's Free Exchange Policy adds even more transparency and comfort to buying your next used car at OffLeaseOnly.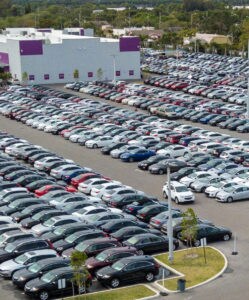 The Incredible Selection, Five Star Customer Service & Five Day/ 500 Mile Free Exchange Policy offer incredible peace of mind to your buying experience!
Off Lease Only is proudly rated A+ on the Better Business Bureau, DealerRater's Used Car Dealer of the Year for the entire United States and an Edmunds Five-Star Dealer, all of these awards are 100% based on customer satisfaction and OffLeaseOnly reviews!
Start shopping OffLeaseOnly's incredible selection of quality used cars for sale online right now.
For any questions please call the Off Lease Only customer service department at 866-537-2479.
Get driving directions to the OffLeaseOnly location nearest you by clicking the banner below.
Happy Car Shopping!