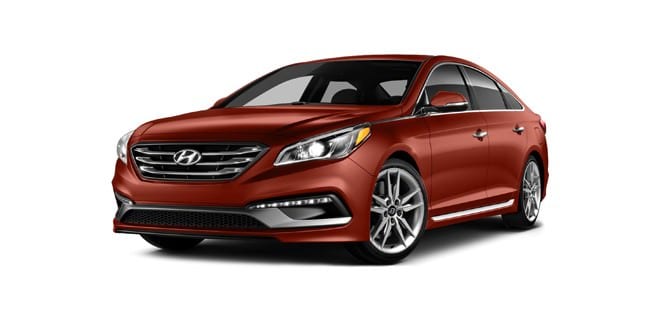 OFFLEASEONLY USED HYUNDAI SONATA FOR THOUSANDS LESS!
Spacious, stylish, reliable, affordable. That's the Hyundai Sonata, a reasonably-priced mid-size sedan that costs even less when you shop for it used at Off Lease Only!
Off Lease Only has a huge inventory of these beautiful, fuel-effecient used Hyundai Sonata for sale, ranging in price from $13,999 to $15,999. Our used Hyundai Sonata have mileage ranging from 34,273 to 57,014 and are all under an impressive 5-year, 60,000-mile factory warranty (applicable to second owners) that sets this brand apart from others.
OffLeaseOnly Used Cars for Sale!
According to U.S. News, "Test drivers say the 2014 used Hyundai Sonata is a strong value that excels with a spacious, stylish interior, good fuel economy and strong engine choices."
Available with a four-cylinder engine or a turbocharged four-cylinder engine, the Sonata gets an EPA-estimated 24/25 mpg city/highway. Turbo models get 21/32 mpg.
It's a gorgeous pre-owned sedan that looks expensive, feels expensive, but isn't expensive.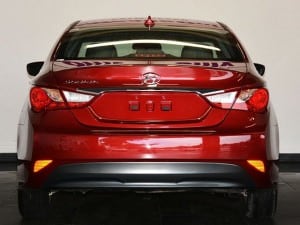 2014 Hyundai Sonata
"Hyundai, a relatively new power house to the U.S. market, has been doing it for years in China. Hyundai in China, in regards to road and railway equipment, is like Caterpillar in the states," explained Off Lease Only sales associate Kyle Williams. "With the collapse of the U.S. Auto market in 08-ish, and the continued emergence of Hyundai; every single automaker has had to step their game up to compete. Hyundai builds more car for less money, more warranty and better epa's than lots of current brands. Cars like the Hyundai Genesis and Hyundai Equus show that they're dedicated to providing automobiles for buyers in every sector."
USA Today describes the car as one that "gives buyers a huge amount of refinement, driving enjoyment, comfort and style for not a lot of money."
Kelley Blue Book calls the Sonata one of the most "attractive, efficient and affordable 4-door cars in the midsize market, and no one has yet to match its impressive 10-year/100,000-mile warranty, let alone its price-per-feature ratio."
Visit Off Lease Only and check out our used Hyundai Sonata models. The sedan is a head-turner.

The car's "fluid lines and sculpted instrument panel are stunning," Kelley Blue Book says. It's "mix of elegant styling, rich creature comforts and impressive fuel economy," add to its appeal.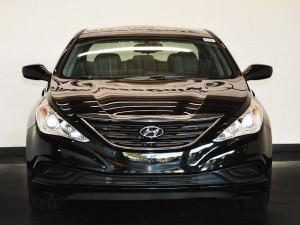 2014 Hyundai Sonata
The 2014 used Hyundai Sonata comes standard with Bluetooth, auxiliary and USB inputs, satellite radio and Hyundai's Blue Link telematics system, which features automatic crash notification, roadside assistance, remote start, stolen vehicle slowdown and recovery, speed and curfew alert and turn-by-turn directions, according to Kelley Blue Book. The 2014 Sonata is available with features like blind spot detection, a rearview camera, a panoramic sunroof, two premium audio systems, HD Radio, a 4.3-inch touch-screen audio system or an 8-inch touch-screen navigation and audio system, Kelley Blue Book noted.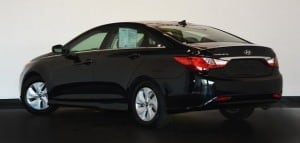 2014 Hyundai Sonata
Consumer Guide describes the Sonata as having a "unique blend of style, interior comfort, standard and available features, and value pricing."
The car is "exceptional," says Consumer Guide.
Kelley Blue Book describes the engine as a "marvel of modern design … From braking to handling to ride smoothness, the Sonata excels in every category."