Off Lease Only: Bradenton Location Now Open!
Be One Of Our First Customers To Save Thousands At Our New Location In Bradenton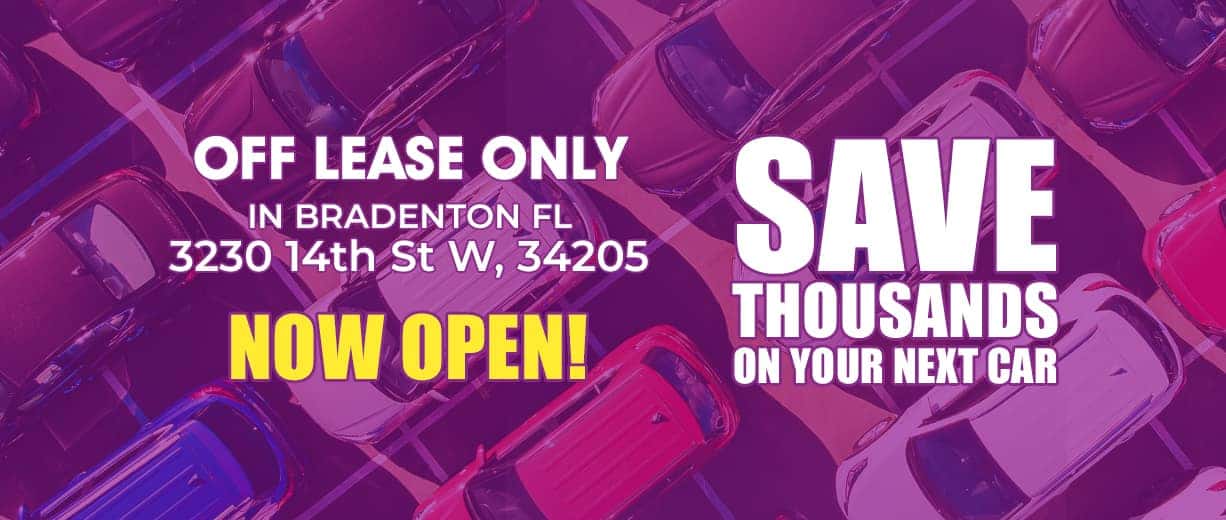 Since 2004, Off Lease Only has helped more than a quarter-million drivers find high-quality used cars for thousands below retail. On March 16, 2021, we're making it even easier for car-shoppers to take advantage of our incredible inventory and enticing prices, as we're opening a brand-new Off Lease Only dealership in Bradenton, FL!
Our new location will help drivers from Bradenton and beyond take advantage of Off Lease Only's no-nonsense approach to buying and selling used cars. We pride ourselves on our no-haggle pricing and top-notch customer service, as well as the competitive used car financing rates we offer through our partnerships with many leading auto lenders. If you've been shopping for a used car near Bradenton, schedule an appointment with Off Lease Only today.
Looking for more reasons to buy from Off Lease Only Bradenton?
Unrivaled Selection: Our used car dealerships stock thousands of the highest-quality used cars in Florida. Whether you're shopping for a used car, truck, van, or SUV, we have the right ride for you.
Total Price Transparency: We think buying a car should be fun and easy. That's why you'll never have to haggle over pricing or stress over hidden fees at an Off Lease Only dealership.
5-Day/500-Mile Free Exchange Policy*: We stand behind every vehicle we sell. Our exchange policy gives our customers peace of mind and lets them truly enjoy their purchases.
Free Car Delivery: If you live within 50 miles of our new Bradenton store or any of our existing locations, we offer complimentary car delivery right to your doorstop. Live more than 50 miles away from an Off Lease Only dealer? We also offer shipping assistance.
Visit Off Lease Only Bradenton at 3230 14th St West in Bradenton, FL, starting March 16. We can't wait to help even more drivers explore our thousands of used cars for thousands below retail.
*See website for program details.
Set Up Your Appointment Today By Filling Out The Below Form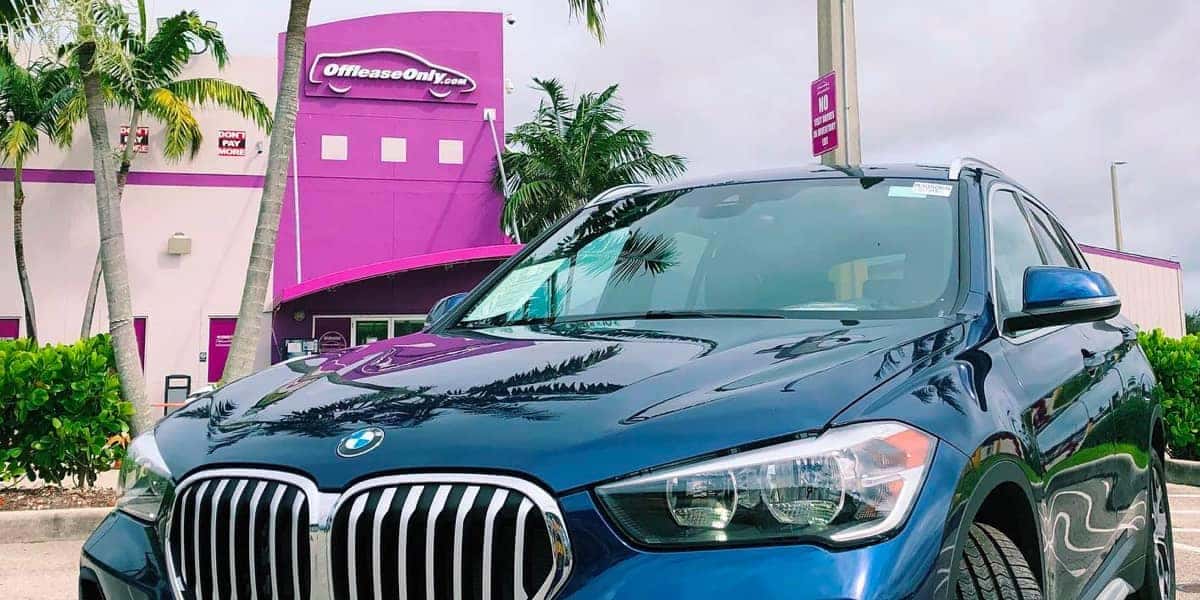 Off Lease Only Bradenton
Local Car Dealership Selling Used Cars
Serving: Bradenton, FL
Local Phone: 866-514-0929
Directions to Off Lease Only Bradenton
3230 14th St West, Bradenton, FL 34205